Spoon Restaurant – The Boat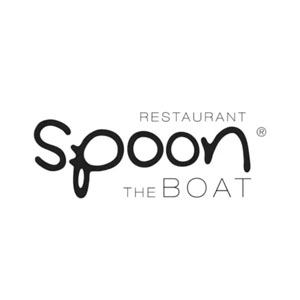 Beside the Chain Bridge just in front of the Buda Castle you can find on the Danube a specially designed, 75 meter long boat restaurant, called Spoon which open the whole year. In winter we welcome our visitors in 3 different restaurants and, in addition, in summer two great, wonderful terraces are available as well. With 3 kitchens and 5 bars we offer our services almost for all age-groups on 1600 m2.
Our goal is to ensure that our visitors do not only enjoy gastronomic pleasures but the particular view in our restaurant as well. Our fusion cuisine tends to be fitting expectations of national trends through our Hungarian specialities, furthermore we also have a wide range of meals from all around the World. Our restaurant with 600 seats offers various possibilities for special events such as – weddings, conferences, press conferences, corporate and private parties, fashion shows, balls and other small and large events.