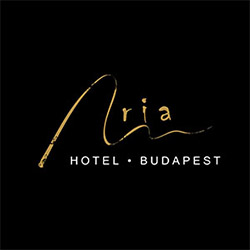 An Experience Inspired by Music
The Aria Hotel Budapest is a luxury boutique hotel with an exquisite design inspired by music. To compliment the musical concept, master designer Zoltan Varro's vision was to simultaneously recreate the rich, lavish atmosphere of a historic Hungarian palace while also embracing visitors in the warmth and comfort of a private residence.
Early years of the 1900's, Budapest… The most beautiful years of the Monarchy, gorgeous upper-class milieu, prosperous cultural life, one wonderful palace after the other in downtown, bohemian world of artists, world-class innovations…
Thank you for choosing our hotel, which offers a blend of Hungarian hospitality in an atmosphere of timeless elegance.
Along with music and luxury, we also offer a great value.
Prestige Hotel Budapest, opened its doors in April, 2015 to call back the glorious time of peace.
We hope that our hotel, reconstructed in 2014 from a former 19th century town house – built by Jozsef Hild, the most creative architect of the Hungarian neoclassicism and reform period – exceeds your expectations.