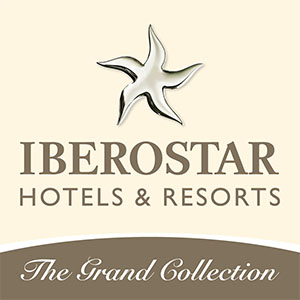 Part of the new concept of boutique hotel with a cozy spa, the IBEROSTAR Grand Budapest hotel is intended for get-aways and luxury travel, since it not only boasts style and good taste but also a prime location across from Liberty Square (Szabadsag tèr) on the Pest side of the city, near the Danube that separates the area from the popular Buda sid
An environment of excellence and good taste, with personal attention and the most modern of facilities, the Grand Budapest, which opened in 2011, joins the ranks of the IBEROSTAR Grand Collection, a hotel concept designed for top executives, VIP's and deluxe travel.
Sumptuous rooms, exquisite gastronomy, spa, broadband Internet connection via Wi-Fi… The hotel has everything you need to ensure the success of any business trip, vacation, family trip or celebration.
The unforgettable enclave of the Grand Budapest
Discover this conveniently located Budapest boutique hotel (with Wellness and Spa) located in an unforgettable enclave next to the Parliament and the Basilica.
A fusion of cultures, art and history, Budapest, capital of the former Austro-Hungarian Empire, and tourist center par excellence, is the home of the IBEROSTAR Grand Budapest hotel, located at Liberty Square, where the old Stock Exchange (now state television) and the National Bank of Hungary surround one of the few monuments to the Soviets that remain in the city.
An area full of embassies, ministries and business centers, the hotel is just minutes from the city's commercial area, 12 miles from the international airport and 328 yards from the metro stop Arany Janos Utca.